A scalable, lifecycle solution for PFAS destruction
The PFAS ANNIHILATOR™ makes the impossible a reality. We're breaking the strongest bond in chemistry (per- and polyfluoroalkyl substances (PFAS) and perfluoro-octane sulfonate and sulfonic acid (PFOS) at scale, and every time.
This mobile technology is powered by supercritical water oxidation (SCWO). It uses high temperature and pressure to effectively destroy PFAS in contaminated wastewater, landfill leachate, and Aqueous Film Forming Foam (AFFF) to non-detectable levels in seconds with PFAS-free water remaining.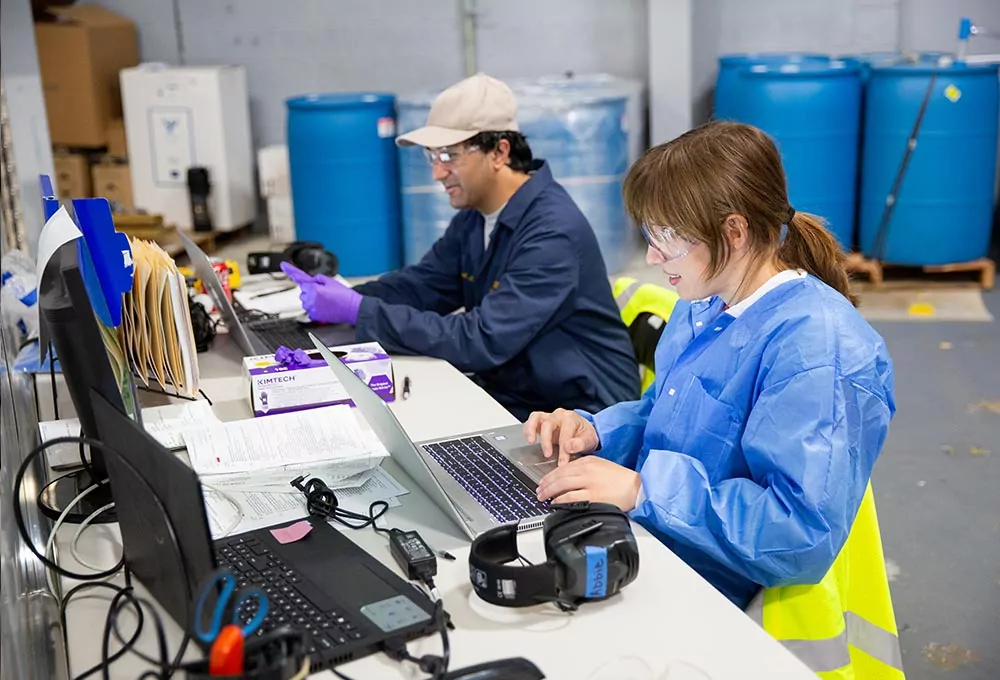 How it works
The PFAS ANNIHILATOR leverages a supercritical oxidation process to rapidly break down the carbon-fluorine bond that allows PFAS to persist for decades or centuries in the environment.
A supercritical fluid is a substance held at a temperature and pressure above its critical point. In this state, the fluid is neither a liquid nor a gas and has properties of both. Substances begin to act differently above the critical point. Supercritical water is highly expandable and compressible. Without distinct liquid and gas phases, mass transfer is unrestricted, facilitating chemical reactions. This indistinct liquid-gas phase is the reason SCWO is the leading technology, enabling the most comprehensive destruction solution in the industry.
Benefits to our customers
Get ahead of emerging regulatory requirements
Liability reduction through destruction
Reduce total cost of ownership
Just-in-time service enabled by a mobile fleet
Flexible, ready-now solutions
Unique Benefits of PFAS ANNIHILATOR
Proven complete destruction of PFAS, regardless of carbon chain length or structure
Versatile SCWO technology can treat any PFAS concentration or matrices
No unwanted or harmful byproducts
On-site or mobile treatment options
Confident Responsibility in Action
PFAS ANNIHILATOR, featured on CBS News, is the solution to destroying a family of chemicals designed to be indestructible. Learn more about our recent deployments and see our proven technology in action.
GAC RENEW™
Learn how this innovative approach to GAC regeneration reduces operating costs and lengthens the life of the system.
"*" indicates required fields
Connect With Us
Connect with a Revive Environmental expert to talk about your PFAS remediation and GAC regeneration needs.